The "great pyramid" near the entrance of Xochicalco.
We were watching a road-runner who seemed to be watching us. Here's the best picture we could get of him.

It's an illusion: he's not on the branch you see in the foreground. That would make him a branch-runner, right?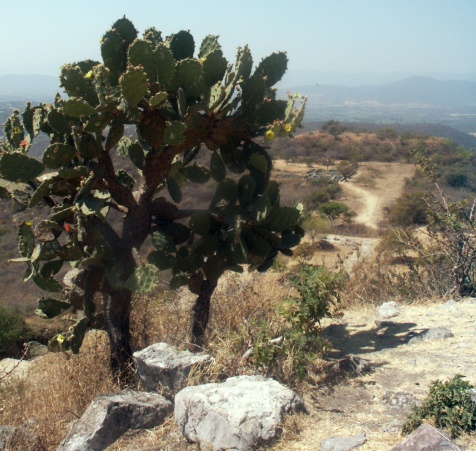 Scenic shot, with a large cactus, looking down to some structures on a lower hill nearby.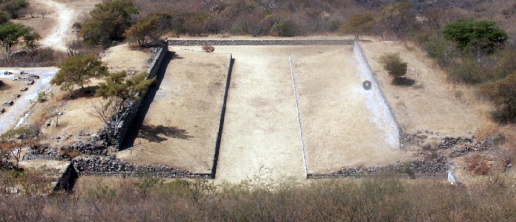 There are three ball courts at the site, in three totally different styles. This is the low-wall version, on the western slopes.
Pyramids, Xochicalco.
More pyramids, Xochicalco.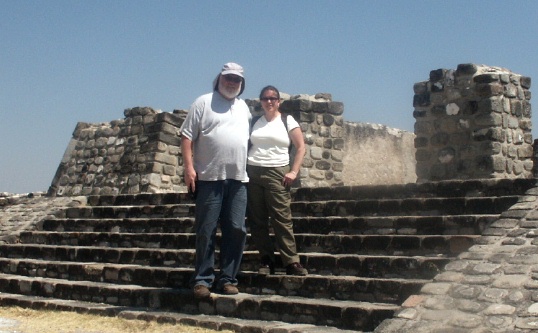 "Did it quit flashing yet?" If it weren't for the auto-timer, we wouldn't be in many pictures at all.
Pyramids again. That lake in the distance is actually very close to the city of Iguala and the highway from Taxco.
And even more pyramids.
One of the nicest standing pyramids in the americas, the "Temple of the Plumed Serpent"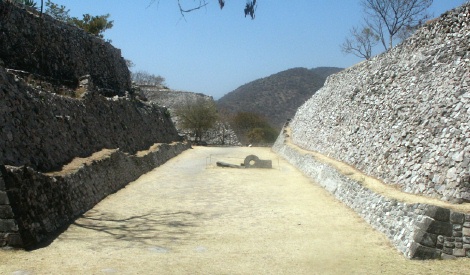 One of the other ball courts, the high-wall version on the northern slopes.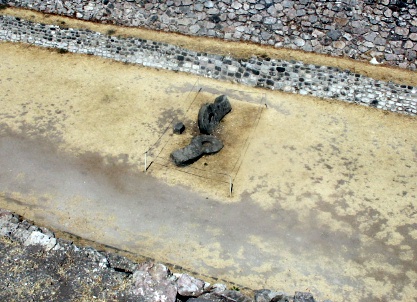 The two hoops, no longer in place on the walls.

Maybe someone was dunking, hung on the rim, and broke the backboard glass?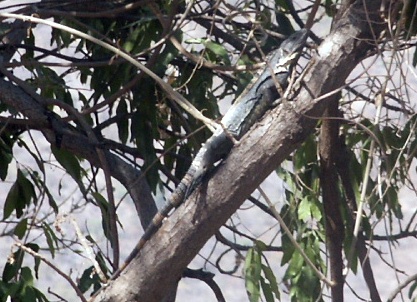 A large iguana in a tree.

We saw about 4 or 5 "iguani", usually at a distance and moving quickly away.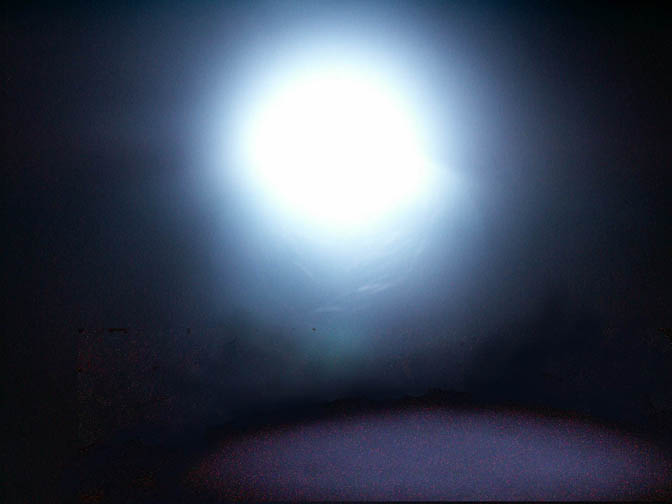 A compound picture taken in the "Observatory", a cavern-chamber said to have assisted the priest-scientists of Xochicalco to determine solstice dates.

Above, looking up into the light-shaft; below, the spot of light it's projecting onto the floor.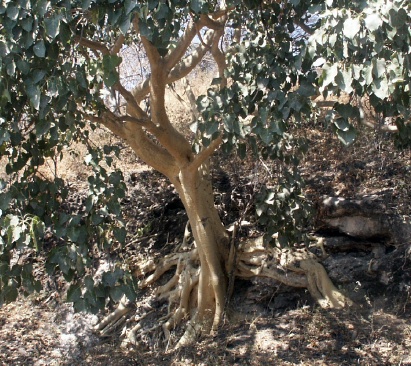 Leaving Xochicalco, we stopped to see something Sharon spotted on the way in:

A nice sycamore tree next to the highway, with a very attractive root pattern.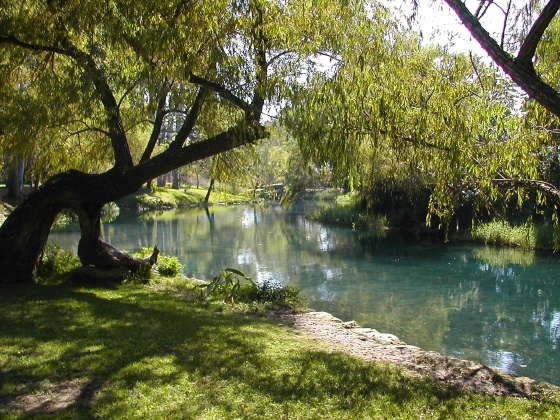 And now it's on to something completely different...

Las Estacas

Note: We didn't take pictures inside Las Estacas park; afraid to leave our camera un-attended while swimming. Credit is due to several sites on the web for their nice photos.
Besides the surface water coming in over the falls, a spring feeds into the bottom of this 50 ft diameter pool called "El Borbollón". You can see the opening in the rocky bottom (that's not a shadow). After diving in, it's easy to follow the ample flow out of the pool and down the wider river.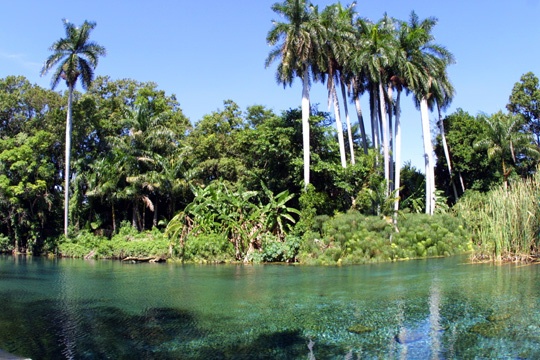 Ahhhh....

River scenes: tall palms and sycamores, shorter banana trees, perfectly clear water.

Las Estacas is another one of those "experiences" (like the monarch sanctuary) that you just can't take proper pictures of. "Ya Just Hafta GO!"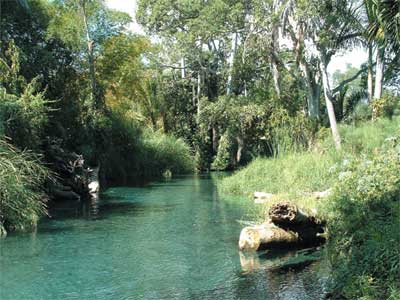 More river scenes. Hey, speaking of "Tarzan"... the 1960s TV show was shot here. Quite the jungle.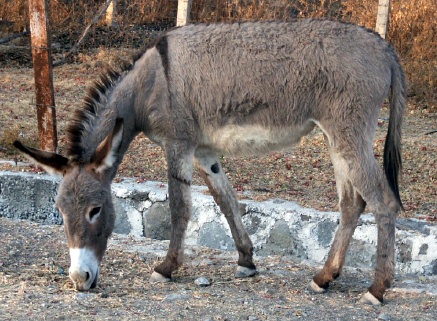 On the road back into Cuernavaca from Las Estacas, Sharon finally got her "Burro by the side of the road" picture.