United Kingdom - Day 6
October 31, 2003
This will be short, I didn't take too many pictures. The big event of the day was the goodbye luncheon for James Howlett, held over at the the Salthouse Harbor Hotel, and attended by all the folks that had made it to the office that day. I got photos of all but myself and Richard.
James Howlett, last day at S&P, enjoying his pals at the goodbye party.
Stacey, representing the loft.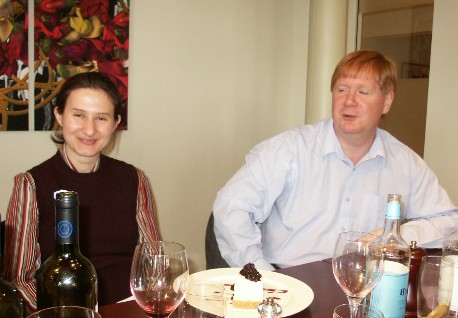 Milena, and James Burgess, office manager of Ipswich.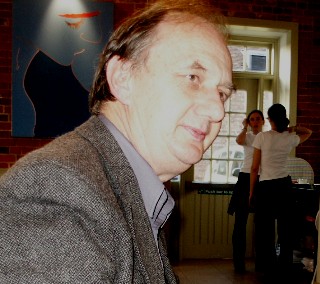 Peter, representing the main floor.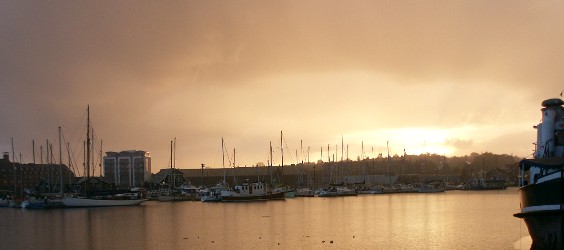 Leaving the office by way of the marina, I came upon this nice sunset, though it had just begun to rain lightly. By the end of the wharf, it was pouring.

I returned to the Novotel and recovered my suitcase, and dragged it to the train station (about a mile away). As soon as I stepped indoors at the station (you guessed it), it stopped raining. Arrgggh!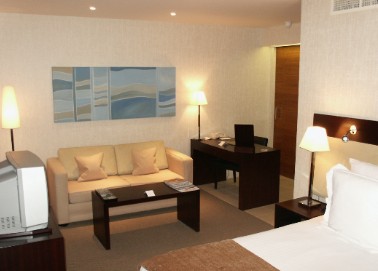 After the Anglia Rail ride back to Liverpool Street Station, and a ride across London on the Underground, and another walk... I checked into the K-West hotel. This is the VERY NICE room that I'll have three nights with! Very comfy - even has a nice bookshelf audio system, so I'm listening to my CDs.
---
Tomorrow I'm heading into downtown, historic London, with just a few ideas what I'd like to see. Westminster Abbey since it's not open to the public on Sundays. Someone suggested the Globe theater, where Shakespeare's plays were first performed. We shall see! Check this space! :)