25th Annual Shelby Convention
Lime Rock Park, CT
July 2-3, 2000
I've always admired Carroll Shelby's cars, mostly the GT40 and the GT500 Mustangs of the late '60s. Interestingly, Sharon is related to Carroll, and has often been to the Shelby ranch in east Texas for family gatherings.
When we heard that the Lime Rock Park racing facility was hosting a 25th anniversary Shelby gathering, we made plans to go. I'd never actually seen any GT40s (except my models and slot cars?) but there were plenty! There were hundreds of Shelby mustangs and Cobras, and Carroll himself spoke at a meeting there. We got in line for an autograph - but when Sharon explained her family connection, he smiled and asked about the family, even provided some better contact information. Great to see him up close, and to look at the fabulous cars that he and his organization have created.

Carroll Shelby signing for Sharon and Aaron
1969 Shelby Mustang GT350, red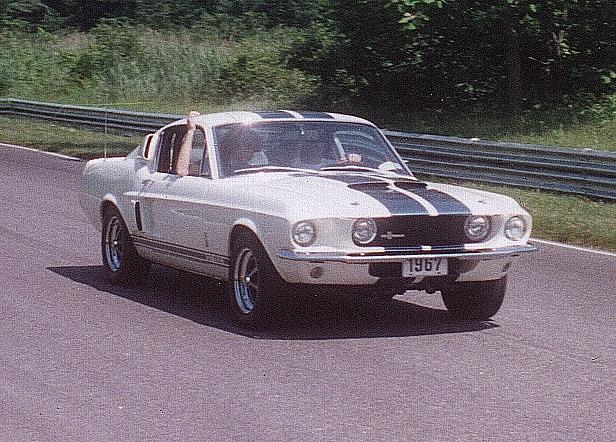 1967 Shelby Mustang GT350, white
1967 Shelby Mustang GT500, dark green
GT40, white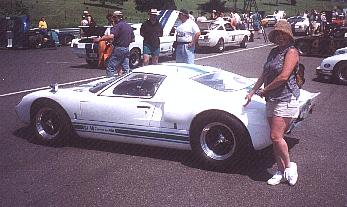 GT40, white, with Sharon
GT40, red #17
GT40, metallic blue, public production version (England).
GT40s, eight of them!
MarkIV 24hr of Daytona winners